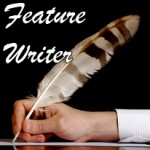 Henry Cejudo, a 2008 Olympic gold medalist in freestyle wrestling, threw one challenger after another off the mat with power and poise in Beijing.
Now, he wants to know if he can add a punch to a unique blend that put him on the medal stand's top pedestal and then threw him into the national spotlight.
Cejudo, 21, has thrown a few punches — and taken a few – at Central Boxing, an old Phoenix gym, during the last few weeks. Cejudo says he is staying in shape and acquiring a few skills different from wrestling. But he has not eliminated a boxing career.
"I've always been a huge boxing fan,'' said Cejudo, who calls Oscar De La Hoya his favorite. "I watch them all.
If Cejudo can transform his athleticism and wrestling knowhow into boxing, he might be able to make more money there than in mixed-martial arts. Cejudo won gold at 55 kilograms, or about 121.5 pounds. Other than Japan, there are few opportunities for somebody his size. With some punching ability, however, he might be able to make a living as a featherweight or lightweight.
"My advice is that he gets himself a trainer, trains for a few weeks and gets in the ring to spar,'' De La Hoya said. "He'll find out in the gym. He has great speed, elusiveness and great athleticism. He can adapt. That's the thing that separates him from a lot of other people.''
Cejudo, who has been working with Phoenix trainer Jose Benavidez, also has a compelling – make that marketable — story. In one of the most memorable moments in Beijing, Cejudo celebrated his medal by wrapping himself in the American flag. He raced across the mats with that flag flying off his shoulders like a kite. He cried. He is the son of undocumented immigrants. His mom lives in Colorado Springs. His dad died in Mexico City.
His emotional victory and compelling story led to an appearance on the Tonight Show with Jay Leno. He also appeared with Oprah Winfrey. He continues to travel for appearances, including an upcoming one on ABC's Extreme Makeover: Home Edition.
Wherever he goes, he has the gold medal. He had it with him Thursday while working out a workout at Central before another flight for another appearance.
He might need to make some room in that bag for some boxing gloves.