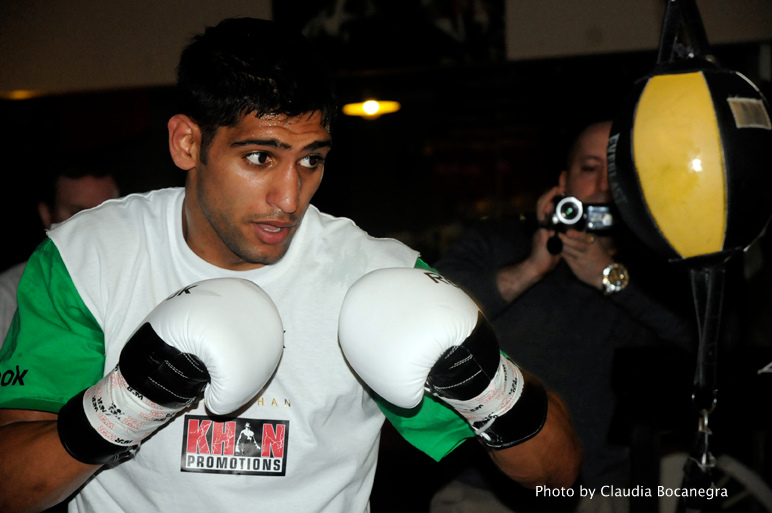 According to Dan Rafael of espn.com, Former world champion Amir Khan has signed a deal to have his fights be televised on Showtime.
"It was offered to us and to Amir, and we liked the terms and decided to do it," Golden Boy Promotions chief executive Richard Schaefer told ESPN.com. "We want to do big fights with Amir and so does Showtime."
Under the new Showtime deal, Schaefer said the remaining fights for Khan would likely take place in April and November.
"There could be a rematch with Danny Garcia, but there are also other big names," Schaefer said. "Maybe a rematch with Lamont Peterson [who handed Khan a controversial split decision loss last December], maybe a Victor Ortiz, Devon Alexander or Andre Berto, when Amir moves up to welterweight."
"Amir Khan is one of the most talented and entertaining boxers in the sport today," said Steven Espinoza, General Manager of Showtime Sports. "He fights in weight classes that are deep in talent and compelling matchups, and he has shown that he is willing to fight anyone. Given Showtime's emphasis on the junior welterweight and welterweight divisions, it made sense for us to establish an ongoing relationship with Amir and Khan Promotions so that together we can bring boxing fans more of the high-quality, all-action fights that Amir has become known for."