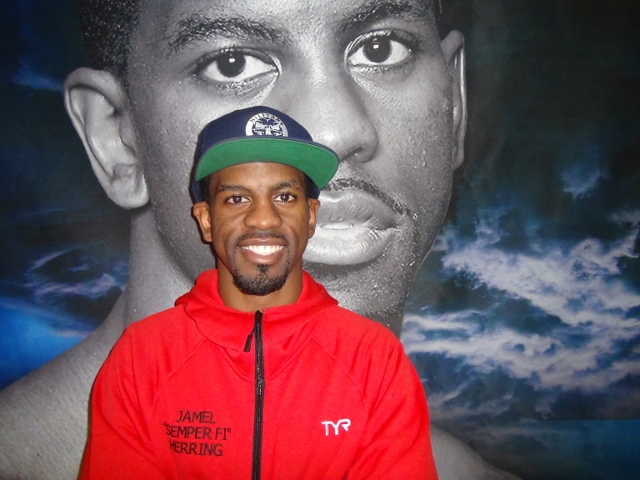 ESPN & ESPN Deportes (10 p.m. ET)
• Masayuki Ito 129.4 lbs vs. Jamel Herring 129.6 lbs
(Ito's WBO Junior Lightweight world title – 12 Rounds)
Judges/Referee: Lisa Giampa, Alex Levin and Thomas Nardone/Frank Gentile
• Jose Pedraza 134.8 lbs vs. Antonio Lozada Jr. 134.4 lbs
(Vacant WBO Latino lightweight title – 10 Rounds)
Judges/Referee: Michael Ross, Rodolfo Aguilar and Fred Fluty/Telis Assimenios
ESPN+ (6:30 p.m. ET)

• Jeyvier Cintron 114.6 lbs vs. Koki Eto 114.6 lbs
(Cintron's WBO International junior bantamweight title – 10 Rounds)
• Jean Carlos Rivera 126 lbs vs. Adam Lopez 125.4 lbs
(Vacant Jr. NABF featherweight title – 10 Rounds)

• Henry Lebron 130.2 lbs vs. Luis Ruiz Lizarraga Jr. 129.2 lbs
(Super Featherweight – 6 Rounds)
• Orlando Gonzalez 125.6 lbs vs. Roxberg Riley 124.8 lbs
(Featherweight – 6 Rounds)
• Marco Diaz 126.4 lbs vs. Edgard Figueroa 126.2 lbs
(Featherweight – 4 Rounds)
Swing Bouts
• Edgar Berlanga 161.6 lbs vs. Gyorgy Varju 157.4 lbs
(Middleweight – 8/6 Rounds)
• Antonio Vargas 117.4 lbs vs. Jose Cardenas 117.6 lbs
(Bantamweight – 8 Rounds)
OFF TV (5:30 p.m. ET)
• Steve Nelson 172 lbs vs. Victor Darocha 171.8 lbs
(Light Heavyweight – 8 Rounds)
• Carlos Cuadras 117.8 lbs vs. Daniel Lozano 117.8 lbs
(Bantamweight – 8 Rounds)
Promoted by Top Rank, in association with All Star Boxing and Teiken Promotions, tickets to this world championship event are on sale now. Priced at $100 (ringside) and $50 (general admission), including all taxes and facility fees, tickets may be purchased online via ticketmaster.com, charge by phone at 800.745.3000 or in person at Osceola Heritage Park box office (open Monday-Friday from 10 a.m. — 4 p.m. and on event days). For more information: www.ohpark.com.

 Use the hashtag #ItoHerring to join the conversation on social media.