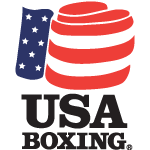 Top amateurs from the Northern California, both male and female, will compete at the 2010 USA Boxing Senior National Championships Northern California Regional today and tomorrow, beginning their quests for national titles. The event takes place at the USF Koret Recreation Center in San Francisco, California.
Although the USA Boxing Senior National Championships is the most crucial amateur tournament each year, the Regionals often do not receive the fanfare that one would expect. Tournament Director Ben Bautista hopes that trend can change beginning this weekend. "This tournament does not get as much publicity as the Golden Gloves, but it is more important as far as getting a national ranking or qualifying to compete in the Olympics," says Bautista. "The Golden Gloves are not a qualifier for the Olympics. So this is the biggest amateur tournament. These fighters are fighting for national rankings and a position at the Olympic Box-offs. Families, friends and fans come out and support. It would mean a lot for these fighters."
Adding greater significance to the tournament this year is the fact that there will be a women's division at the Olympics for the first time in 2012. Female fighters competing can now look toward the possibility of making the U.S. Olympic Team. Among the hopefuls from Northern California is Janelle Gonzales, who competes at 125-pounds and fights out of the Golden State Bloodhounds Boxing Club in Sacramento under trainer Ray Woods. Janelle is the wife of undefeated middleweight prospect Brandon Gonzales.
Among the male prospects is longtime amateur standout Cymone Kearney, who fights out of King's Gym in Oakland and trains under Virgil Hunter. Kearney advanced to the semi-finals of the 2007 U.S. Olympic Team Trials before losing to eventual winner Christopher Downs. Another touted prospect is Manuel "Tino" Avila who fights at 123-pounds and trains out of the Vacaville PAL. Avila impressed observers during the California Golden Gloves tournament earlier this year, before losing to Victor Pasillas of East Los Angeles in the finals. Avila was the USA Boxing #6 ranked amateur bantamweight following the 2009 USA Boxing National Championships.
From up north is Joaquin Lopez, who fights out the Pride Boxing Club in Ukiah and competes at 165-pounds. Lopez advanced to the finals of the Northern California Golden Gloves Regional before losing to Ricardo Pinelle of San Francisco. Two other prospects train out of Bautista's Straight Forward Boxing Club in San Francisco. Greg Good fights at 152-pounds and advanced to the finals of the Northern California Golden Gloves Regional this past February. John Chicas fights at 141-pounds and won the Northern California Golden Gloves Regional.
The Regionals will continue June 5th in Sacramento, with the 2010 USA Boxing Senior National Championships taking place in July at the Olympic Training Center in Colorado Springs, Colorado. Last year two Northern California representatives, Fresno's Michael Ruiz Jr. and San Francisco's Richard Hargraves, medaled at Nationals. "Both of them medaled last year, earned national rankings and had the opportunity to fight for Team USA," said Bautista. "They got international experience, got to fight at Colorado Springs, which are all good experiences for them." Both Ruiz, who took the bronze at 112-pounds and Hargraves, who earned the bronze at 152, have moved on to the paid ranks.
The USA Boxing Senior National Championships not only lead to potential international experience and world rankings, but a good showing could also attract the attention of professional promoters. Look no further than last year's 141-pound finalists Frankie Gomez and Jose Benavidez Jr., both of whom recently signed deals with Golden Boy Promotions and Top Rank respectively.
Today's event, which takes place at the Hagan Gym at the USF Koret Recreation Center, begins at 2 PM, with weigh-ins beginning at 10 AM. For more information, contact Ben Bautista at 415-573-5791.
Mario Ortega Jr. can be reached at ortega15rds@lycos.com.