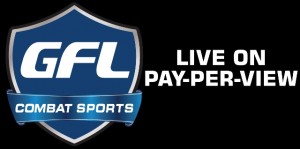 CLICK TO ORDER THE FIGHT CARD LIVE
ATLANTIC CITY (August 18, 2012)—LIVE TONIGHT!!! From Ballys in Atlantic City, Pound for Pound Promotions presents HUGE night of boxing that will feature nine bouts showcasing some of the best prospects in the country
The card will be streamed LIVE all over the world on www.gfl.tv beginning at 7:30 pm eastern /4:30 pm pacific with a price of just $9.99 and can be accessed by clicking:
http://www.gfl.tv/Events/Fight/Boxing/Boxing_at_Ballys_Joel_Diaz_vs_Guillermo_Sanchez/1643
In the main event, rising Jr. Lightweight prospect Joel Diaz (10-0, 9 KO's) continues his step up in competition when he takes on battled tested Guillermo Sanchez in a bout scheduled for ten rounds.
Diaz of Palmdale, California has a record of 10-0 with nine knockouts and has been impressive in his two year professional career.
The twenty year old already has signature wins over Guy Robb (7-0) via seventh round stoppage and in his last bout when scored a fifth round stoppage over former world title challenger Emanuel Lucero (26-10-1) on June 2nd in Tacoma, Washington.
Sanchez of Buffalo, New York has a record of 13-5-1 with six knockouts.
Sanchez won his first eleven bouts and he has victories over four undefeated fighters in Harvey Murray (2-0-2), Eddie Irizarry (5-0), Miguel Rodriguez (6-0) and Rod Salka (12-0).
The twenty-four year old has been matched extremely tough as evidenced by his fights with Dominic Salcido (17-2), Future world champion Adrien Broner (16-0), Mark Davis (15-0), former world title challenger Edner Cherry (28-7). In that bout he had Cherry on the canvas in the first round. In his last bout, Sanchez dropped an eight round unanimous decision to undefeated Ronny Rios (17-0) on April 7th.
In the eight round co-feature, Top Rank prospect and brand new father, Glen "Jersey Boy" Tapia (14-0, 8 KO's) takes on Franklin Gonzalez (15-10, 10 KO's) in a Middleweightbout
In a six round Heavyweight bout Patrick Farrell (7-1-1, 3 KO's) of Jersey City, NJ takes on Wayne Hampton (5-5, 3 KO's)
In an intriguing six round Heavyweight bout, former world amateur champion Joey Dawejko (7-0-1, 3 KO's) of Philadelphia, PA takes on Dorsett Barnwell (6-0, 3 KO's) of Norfolk, VA.
Undefeated Jr. Middleweight, Thomas "Cornflake"LaManna (8-0, 5 KO's) takes on upset minded Yolexcy Leiva (5-3, 4 KO's)
Toka Kahn Klary (1-0, 1 KO) takes on Jamil Winfield in a four round Jr. Lightweight bout.
Three highly regarded amateur standouts will be making their pro debuts in four round bouts:
Former three-time Irish champion Tyrone McKenna will take part in a Welterweight bout against debuting Anthony Morrison of Philadelphia; Three-time New Jersey champion Anthony Gangemi of Dover, New Jersey will fight in a Welterweight bout against Jimmy Ellis (1-1). Three-time open class champion Tyrell Wright will fight in a Heavyweight bout against Dennis Benson (1-2, 1 KO). Wright was ranked as the number-five national Heavyweight before turning pro.
"This is a terrific card with a hot main event and Joel Diaz will look to stay perfect against a guy who has been in with some of the top fighters in the world", said Marc Abrams, who will be calling all the action on gfl.tv
"Plus Tapia is taking the next step up into eight round fights and the LaManna has been garnering some attention and he will fight a guy who has knocked out undefeated fighters before. And anytime when you have two undefeated Heavyweights agree to face each other this early in their careers shows that they want to make a statement. Klary is another fighter who is with Top Rank and the three pro debut fighters all have solid if not excellent amateur credentials"