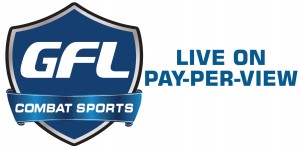 CLICK TO ORDER THE FIGHT
WBA WELTERWEIGHT CHAMPIONSHIP – MAIN EVENT – 12 ROUNDS
VYACHESLAV SENCHENKO PAULIE "Magic Man" MALIGNAGGI
Champion Challenger / WBA #2
The Ring Magazine #5 Former IBF Junior Welterweight Champion
Donetsk, Ukraine Brooklyn, New York, USA
32-0 (21 KOs) 30-4 (6 KOs)
WBC INTER-CONTINENTAL CRUISERWEIGHT CHAMPIONSHIP — 12 ROUNDS
IAGO KILADZE JULIEN PERRIAUX
Champion / WBA #9 Challenger
Former WBC Youth Intercontinental Champion WBC Mediterranean Champion
Donetsk, Ukraine by way of Georgia Saint-Dizier, Haute-Marne, France
18-0 (12 KOs) 15-8 (8 KOs)
WBA INTER-CONTINENTAL FEATHERWEIGHT CHAMPIONSHIP — 12 ROUNDS
OLEH "Doctor" YEFIMOVYCH SERGIO CARLOS "El Tigre" SANTILLAN
Champion / WBA #12 & EBU #1 Challenger
Former European Featherweight Champion WBC FECARBOX/S. Amer. Super Bantam. Champion
Donetsk, Ukraine Buenos Aires, Distro Federal, Argentina
21-2 (11 KOs) 29-11-3 (14 KOs)
IBC LIGHT WELTERWEIGHT CHAMPIONSHIP 12 ROUNDS
VOLODYMYR KRAVETS ABDOULAYE SOUKOUNA
Champion Challenger
2004 Ukrainian Olympian France Light Welterweight Champion
Donetsk, Ukraine Vitry-sur-Seine, Val-de-Marne, France
25-1 (15 KOs) 14-10-6 (1 KO)
(ALL FIGHTS & FIGHTERS SUBJECT TO CHANGE)
WHEN: Sunday, April 29, 2012 – 1:00 PM/ET 10:00 AM/PT
WHERE: Donbass Arena in Donetsk, Ukraine
PROMOTER: Union Boxing Promotion
SPECIAL GUEST: Evander Holyfield
RING ANNOUNCER: Michael Buffer
PAY-PER-VIEW INFORMATION: distributed in the United States by Integrated Sports Media for live viewing at 1:00 PM/ET – 10:00 AM/PT on both cable and satellite pay-per-view via iN Demand, DIRECTV, DISH Network and Avail-TVNfor a suggested retail price of only $29.95. also available via on-line PPV at www.gofightlive.tv.
PAY-PER-VIEW ANNOUNCERS: Former NFL player and veteran boxing announcer Benny Ricardo (blow-by-blow) and The Ring Magazine and The Score contributor Corey Erdman (color analyst).
INFORMATION: www.integratedsportsnet.com
Integrated Sports Media: North America's leading distributor of International Pay-Per-View and Closed Circuit sports events has presented World Championship and world-class boxing matches featuring Erik Morales, Vitali Klitschko, Ricky Hatton, Cristian Mijares, Evander Holyfield, Roy Jones, Jr., Tomasz Adamek, Ivan Calderon, Rocky Martinez, Nicolai Valuev, Amir Khan, Marco Antonio Barrera, Arthur Abraham, David Haye, John Ruiz, Wilfredo Vasquez, Jr., Brian Viloria, Giovani Segura and Ruslan Chagaev, as well as world championship and world-class mixed martial arts shows featuring Fedor Emelianenko, Tim Sylvia, Bobby Lashley, Mirko Filipovic, Bob Sapp, Jeff Monson, and Roy Nelson. In addition, Integrated Sports Media distributed numerous International soccer matches featuring teams like Real Madrid,Club America of Mexico and the National Teams of Argentina, Honduras, El Salvador and the United States. For more information on upcoming Integrated Sports events visit www.integratedsportsnet.com.