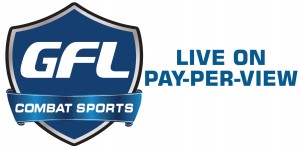 CLICK TO ORDER THE FIGHT
Newtown, PA—It's official: State Championship Boxing is coming to the Newtown Athletic Club.
Terrance The Heat Cauthen and The New Ray Robinson will battle for 10 rounds, or less, for the vacant Pennsylvania Welterweight Title on Saturday evening, May 12, at the Newtown Athletic Club (NAC), 120 Pheasant Run, Newtown, PA.
Cauthen (36-7, 9 K0s), who has held the NABF junior welterweight title, NABA junior welterweight title and USBA junior middleweight title, won a bronze medal for the United States at the 1996 Atlanta Olympic Games.
By contrast, Robinson (13-2, 5 K0s) has never fought for a title and has been waiting for this opportunity since he turned pro in 2006.
"I am ready for this; it is going to be a good fight, said Robinson. "It is time for Cauthen to pass
the torch; it is my time to shine."
To get here, it's been a long and winding road for Cauthen, who first went to Joe Frazier's Gym and later represented Philadelphia at the 1996 Olympic Games. His Philadelphia teammates included Gold Medalist David Reid and Zahir Raheem. Since then, only Rock Allen has been able to represent Philadelphia at the Olympics, doing it in 2004.
Others on that well-known 1996 US Olympic team were Floyd Mayweather, David Diaz, Fernando Vargas and Antonio Tarver. All four professional boxing championships.
Though he lives in Trenton, NJ, Cauthen was adopted by Philadelphia, the same as old-timers like former NABF light-heavyweight champ Richie Kates, of Millville, NJ, and current heavyweight contender Eddie Chambers, of Pittsburgh, PA.
Cauthen has already been in Robinson's shoes and he knows his role in the fight game. He understands the hunger Robinson has and the skills that go along with it.
Though Robinson did not box on the Olympic team, he was on the US national team which traveled internationally to compete. He has boxed in Russia, Italy, and Turkey among others. Cauthen may be the more experience fighter, but that is only because of his age. Robinson is more experienced than many fighters at his age due to his amateur and professional background.
This bout will determine not only the PA Welterweight Champion, but also who is the best local southpaw at 147 pounds.
ABOUT MAY 12
The Robinson-Cauthen fight tops an eight-bout card at the Newtown Athletic Club (NAC). First fight is 7.30 pm. Tickets priced at $50, $75, and $100 are on sale at the offices of Peltz Boxing (215-765-0922), www.peltzboxing.com and at the Newtown Athletic Club. The card is being promoted by Bam Boxing Promotions, Inc., in association with the NAC.
Please visit our site www.bamboxingpromotions.com and sign up for our mailing list to find out about our future events!