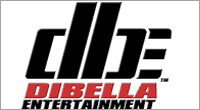 When Irish-American boxer Sean Monaghan (15-0, 10 KO's) looks at his predecessors, he sees one thing; a stereotype. For too long, he has watched multiple Irish fighters being labeled as a brawlers and then fighting in that fashion. When Sean Monaghan began his career, he was immediately added to the long list of Irish-born boxers who are face first brawlers.
The truth is, he fought that way in his early days. He broke his opponents down with his sledgehammer-like fists, and his excellent stamina allowed for him to apply consistent pressure. But there is more to it than that. Monaghan barely had an amateur career. He made it to the NY Golden Gloves finals, and despite the losing effort, he came out garnering lots of respect. He started Boxing at the "late" age of 26, so he took the leap of faith into the professional ranks. Combining his amateur and professional records, Monaghan is about as much a newbie to the sport as some teenagers in the gyms that he works out.
Wednesday night, at the Roseland Ballroom in New York, NY, Sean Monaghan looks to compliment his toughness with a refined ability as a technician. Coincidentally, this event promoted by Dibella Entertainment also presents a perfect complement to the fireworks that took place in Brooklyn over the weekend.
"I'm fighting my opponent, but also the stereotype of being a brawler," stated Monaghan at Monday's press conference at Jack Dempsey's restaurant and bar in Manhattan.
Monaghan is set to face off against Rayco Saunders (22-17, 9 KO's) in a bout scheduled for ten rounds. "We're ready for ten rounds, but we think it will end earlier," stated his trainer, Joe Higgins. Despite his record, Saunders is a bit of a spoiler. He has faced many up and coming prospects, and has given nearly all of them fits. He is by far the most experienced opponent Monaghan has faced, and will test Monaghan's patience numerous times. Higgins isn't concerned, indicating his fighter's workmanlike regimen when he said, "Seanie is the truest professional I have ever seen. He comes to the gym with his tool belt on."
The bout will have the WBC Continental Americas Light Heavyweight title on the line.
The co-feature of the evening features Gabriel "Tito" Bracero (19-1, 3 KO's) as he continues to make his trek back to the national stage. He is facing Eric Cruz (13-10, 13 KO's) of Puerto Rico. Back in January, Bracero was shocked when he was dropped three times en route to a decision loss against DeMarcus Corley. Kevin Rooney Jr. of Dibella Entertainment summed it up best when he said, "The fact that he was able to come back after the three knockdowns and sweep the last rounds and making it a close fight is a testament to the kind of fighter that he is and also the kind of person that he is."
"I'm cranky. I want to go in there and win. I want to go in there and kick his ass already. Like I said, I'm cranky," said Bracero. The fight itself is a great clash of styles. Bracero, while not much of a power puncher, likes to keep the fight on the inside, while Cruz is said to be rangier while packing a big wallop. Bracero finished by saying, "You never know. I might knock his ass out."
The rest of the card features very popular prospects fighting out of the New York City area. Delen Parsley (8-0, 2KO's), Travis Peterkin (4-0, 3KO's), Floriano "L' Italiano" Pagliara (13-4-2, 7KO's) and Heather Hardy (1-0).will all be featured.
Tickets are priced at $125, $85, and $65, and are on sale now. Tickets can be purchased through any Ticketmaster outlet, visiting Ticketmaster.com, or calling (800) 745-3000